Northamptonshire 2018/19
Read more about Northamptonshire
This is HMICFRS's first annual assessment of fire and rescue services. This assessment examines the service's effectiveness, efficiency and how well it looks after its people. It is designed to give the public information about how their local fire and rescue service is performing in several important areas, in a way that is comparable with other services across England.
The extent to which the service is effective at keeping people safe and secure from fire and other risks requires improvement.
The extent to which the service is efficient at keeping people safe and secure from fire and other risks requires improvement.
The extent to which the service looks after its people requires improvement.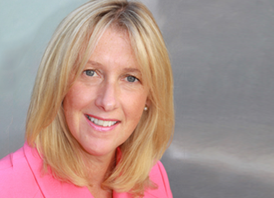 Zoë Billingham, Her Majesty's Inspector of Fire and Rescue Services
We are satisfied with some aspects of the performance of Northamptonshire Fire and Rescue Service. But there are several areas where the service needs to make improvements.
Northamptonshire FRS requires improvement to its effectiveness. Its response to emergencies is inadequate. It requires improvement to how it:
prevents fires and other risks;
protects the public through fire regulation; and
responds to national risks.
We judged it to be good at understanding the risk of fire and other emergencies.
The service's efficiency requires improvement, particularly in making use of resources and in making the service affordable.
It requires improvement to the way it looks after its people. It is inadequate at getting the right people with the right skills. It requires improvement to how it ensures fairness and promotes diversity and how it manages performance and develops leaders. But it is good at promoting the right values and culture.
Overall, we would like to see improvements in the year ahead.
Effectiveness How effective is the fire and rescue service at keeping people safe and secure from fire and other risks?
An effective fire and rescue service will identify and assess the full range of foreseeable fire and rescue risks its community faces. It will target its fire prevention and protection activities to those who are at greatest risk from fire. It will make sure businesses comply with fire safety legislation. When the public calls for help, the fire and rescue service should respond promptly with the right skills and equipment to deal with the incident effectively. Northamptonshire Fire and Rescue Service's overall effectiveness requires improvement.
Too often Northamptonshire FRS has too few fire engines available which has an effect on response times. The service is aware of this and is looking to make improvements, including new flexible arrangements for staff to help cover demand. But it needs to keep better track of how many engines it has available at any given time and consider what more can be done.
The service's prevention and protection work also needs improvement. Its prevention team has been substantially reduced to make savings required by the county council and so it doesn't have enough resources to cover its prevention activity. Firefighters are supposed to support prevention but are often too busy. It works with partner agencies on a variety of annual activities to promote fire safety, but it needs to review how effective these are.
The service also has too few resources to meet the requirements in its risk-based inspection programme and isn't auditing the high-risk premises it says it needs to. It also doesn't do enough to engage informally with local businesses.
The service consults with the local community to build a picture of the risk of fire and other emergencies. Northamptonshire FRS works with the police to collect and share information about risk for particular premises. But not all of its scheduled checks are being done, although we are glad to see its backlog in processing this information has been cleared. It needs to ensure all systems for sharing information work as well as they should.
The service works with other agencies in planning the response to large-scale incidents. But these exercises should be based on realistic situations and involve more staff. It shares its control room service with Warwickshire Fire and Rescue Service, which helps it to deal with demand. Staff are trained to take command at incident sites, but more senior commanders don't have their training updated or checked. The service gathers debriefs from operational staff after incidents, but could improve the way it communicates identified learning to them. Crews were not always aware that over-the-border risk information is available to them when attending incidents in neighbouring counties. A more consistent approach with neighbouring services to conduct joint training is needed.
View the five questions for effectiveness
Efficiency How efficient is the fire and rescue service at keeping people safe and secure from fire and other risks?
An efficient fire and rescue service will manage its budget and spend money properly and appropriately. It will align its resources to its risk. It should try to keep costs down without compromising public safety. Future budgets should be based on robust and realistic assumptions. Northamptonshire Fire and Rescue Service's overall efficiency requires improvement.
The service needs to balance how it distributes its staff between its prevention, protection and response teams. Prevention and protection teams are under-resourced and cannot meet their goals. This has followed substantial cuts in funding by the council.
The service has no financial reserves. It does have a capital plan but this is largely unfunded. It does a few things that bring in income, including charging for special services and training.
Because of the staff shortage, fire engines are often moved around the county to provide cover. Engines aren't meeting their target times for responding to emergencies. Staff are unhappy that they can't do their work as well as they would like.
Northamptonshire FRS doesn't use new technology to improve how it works. Its systems are sometimes complicated and inefficient.
The service is working with the police as part of an interoperability programme to help the efficiency of both organisations. It shares three stations, a headquarters building, storage facilities and fleet maintenance. It also works in various joint teams with the police. This saves hundreds of thousands of pounds a year and helps improve the work of both services.
The service has made changes to how it organises its staff to help deal with the shortages. It has recruited new control room staff and started working with Warwickshire Fire and Rescue Service to share control rooms. This has resulted in some improvements. However, overtime isn't being organised centrally, and some staff are worried that their colleagues are working for too long without enough rest. Nevertheless, staff are proud to work for the service.
View the two questions for efficiency
People How well does the fire and rescue service look after its people?
A fire and rescue service that looks after its people should be able to provide an effective service to its community. It should offer a range of services to make its communities safer. This will include developing and maintaining a workforce that is professional, resilient, skilled, flexible and diverse. The service's leaders should be positive role models, and this should be reflected in the behaviour of the workforce. Overall, Northamptonshire Fire and Rescue Service requires improvement at looking after its people.
The service provides support for the mental and physical health of its staff. It checks the welfare of all staff involved in an incident, and is testing a new peer support system. People who have used these services like them, but not all staff understand what is available or how to access it. Some managers don't feel confident discussing mental health with their team.
The service takes health and safety seriously. All staff have appropriate training, and all accidents are investigated. However, not all staff feel that their personal safety is taken seriously. The service provides skills training for its staff, but doesn't properly keep track of it. Many staff don't feel that they have had enough training to do their job.
The service has a positive culture, and most staff we spoke to feel proud to work for it. Its values are widely known and understood by its staff. Staff are positive about senior management, though less so about middle managers.
The reduction in staff numbers means some feel pressured to take on too much work, and don't have enough time to do their job as well as they would like. The service needs a workforce plan to make sure it identifies and deals with staff shortages and skills gaps. It has recruited new staff to deal with its vacancies, but this has put pressure on the training team.
Line managers don't have enough training in dealing with informal grievances, and staff don't have confidence in this process. Formal grievances have been investigated appropriately.
The service is committed to increasing diversity, but needs to do more to find out why it doesn't have more successful female and black, Asian and minority ethnic (BAME) applicants.
The service uses the council's process for annual staff reviews. This isn't being followed consistently, and some staff feel that it is pointless.
The service needs to develop better ways of identifying staff to promote. At the moment not all staff believe this is done in a fair and open way.
View the four questions for people